Another trip down the Elm Street lanes in the Roath park of the city reveal more cracking work from local artists.
This time featuring work from local artist Rmer who painted this blue skull in the Summer of 2014. (yes we did have one!)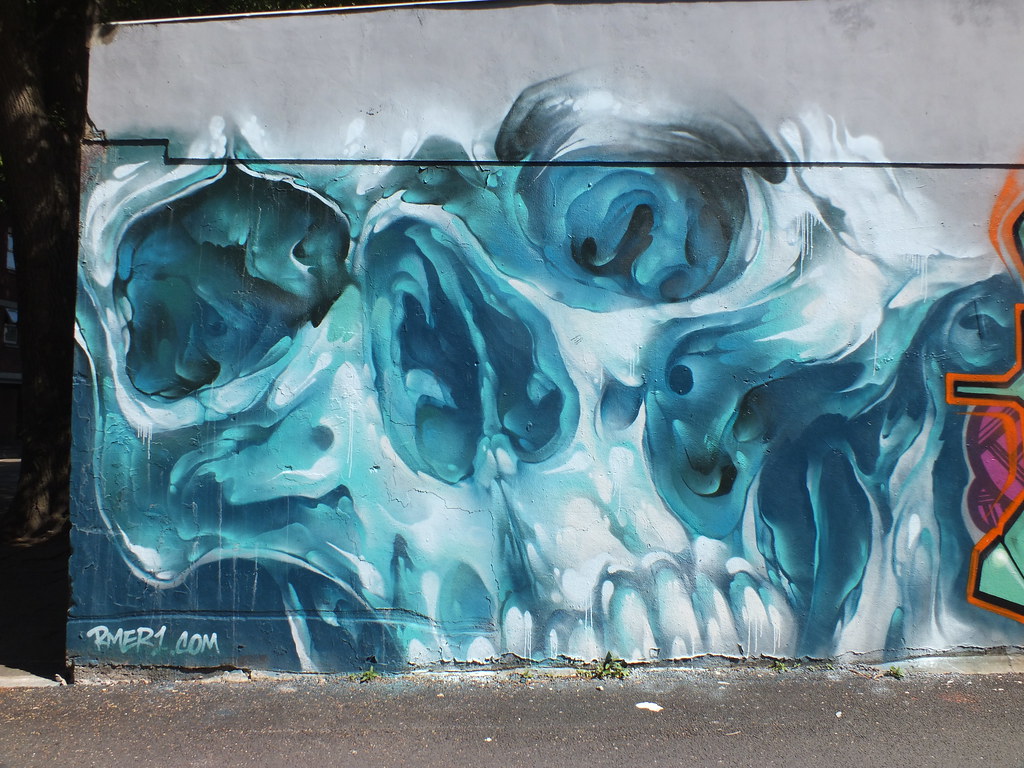 Titled 'Liquid Skull/Blue Dragon' by the artist this piece shows incredible detail in blue tones with layer after layer of bone, a set of teeth and some dripping paints effects too.